Innovative tree shelters:
Same performance as conventional plastic
Can be left on site
Biodegrade in a timely manner
Leave no toxic residue
Introducing Vigilis Bio: high-performing biodegradable tree shelters
Same strength and flexibility as plastic tree shelters
Protect sapling for
5 - 7 years
Naturally biodegradable material
No toxic residue
or microplastics
Reforestation is essential to fight climate change. Countries around the world have made pledges to plant more trees. To make that possible, young trees and hedges need the protection of trees shelters the first years of their lives to guard them against herbivores and pests.
Most tree shelters are made from oil-based and non-biodegradable plastics and are not collected at the end of their life. As a result they litter the countryside with microplastics.
While conventional plastic tree guard collection after use is both difficult and expensive, tree planting cannot come at the cost of our environment if we are to move the world towards a true green recovery.
That's why Biome Bioplastics and Suregreen have partnered to create a biodegradable alternative to help make your reforestation project more sustainable: Vigilis Bio.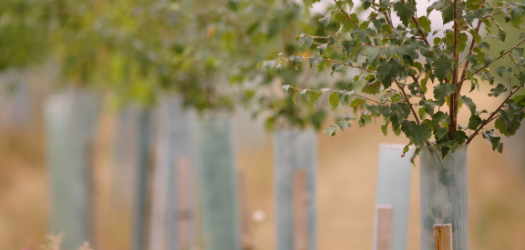 The Vigilis Bio tree shelters are the result of six years of extensive research and development, laboratory testing and successful initial field testing.
Made from biodegradable biomaterials, the tree shelters have specifically been designed to guard and protect the first 5-7 years of a tree's life. They then slowly fragment into small pieces that completely biodegrade in the span of two years, leaving only CO2, water and a few naturally occurring minerals.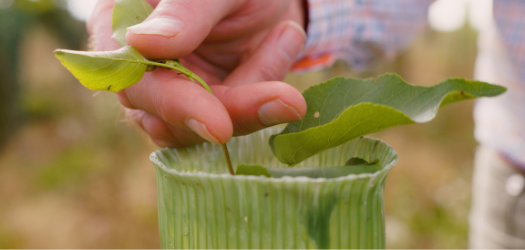 We are now deploying tens of thousands of tree shelters across the United Kingdom to test and monitor them in real-world conditions over the next couple of years.
Alongside our extensive field trials, we take limited commercial orders for organisations and companies ready to help change the industry dynamic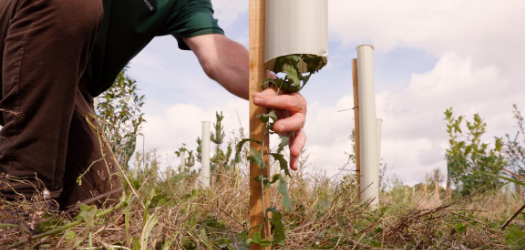 Do you also envision a forestry industry
free from plastic waste?
Enquire now by filling out the form here
Our partner Suregreen will get back to you shortly